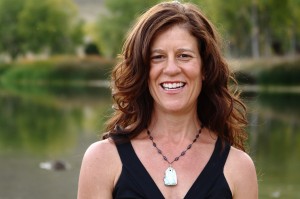 "What do we live for, if not to make life less difficult for each other?"- G. Eliot
I feel quite fortunate to say that I very much love my chosen profession! Since 2002, I have been working as a psychotherapist and art therapist with a variety of people of all ages, experiences and walks of life.  I am a licensed psychotherapist (LPC, LMHC), a registered and board certified art therapist (ATR-BC), a certified Hakomi therapist (CHT) and a Somatic Experiencing (SE) and Brainspotting practitioner. I am also a dedicated Meditation Practitioner and a Shamanic Practitioner (Unfamiliar with what this is? Ask me! It's wonderful!) Therefore, I source from my diverse toolbag of training so that I am able to meet the varying needs of my clients. In terms of education, I LOVE to learn and grow my skillset so in addition to completing my graduate studies in transpersonal psychology and art therapy at Naropa University in 2001, I am also a graduate of the Hakomi  Psychotherapy Institute of Boulder where I studied the Hakomi method of mindfulness-based, body-centered psychotherapy.   Additionally, I trained for two years in the expressive method of Gestalt psychotherapy through the Gestalt Institute of the Rockies, and completed two years of training in Somatic Experiencing. I began teaching Graduate students to be psychotherapists and art therapists in 2001 at Naropa University in Boulder, CO and taught there until 2006. I then relocated to Seattle, Washington where I became Core Faculty in the Graduate School of Applied Psychology, Counseling and Family Therapy Department at Antioch University, teaching  mental health counseling psychology and art therapy to graduate students for three inspiring years.  Additionally, I am an approved clinical therapist supervisor who supervises the clinical work of counselors and therapists in the community.
Personally, I am an active artist who loves to paint with lots of color and texture and  have my hands in clay. I am a dancer and an athlete who loves spending time in nature. I believe in playing and being silly while valuing working hard.  Somatic Meditation, mindfulness-based practices and an eclectic blend of spiritual practices including Core Shamanism informs my life and enhances my work. I live and grow through creativity and beauty while also understanding firsthand what it feels like to suffer and endure. These professional and personal passions and aspects of who I am in tandem with my authenticity and compassionate nature lend themselves to my effective, integrative approach to healing and psychotherapy. I welcome hearing from you in order to see if your needs and my offerings are a good match. Should you wish to schedule a complimentary in-person 20 minute consultation with me, please contact me at merryl@merrylrothaus.com or by telephone at 720.317.4647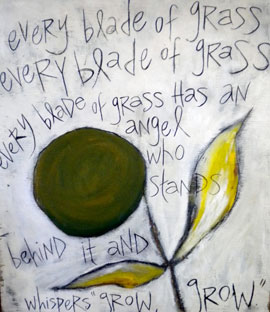 You can sign-up here to receive my newsletter and read what I'm thinking about.